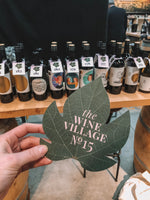 It had been three long years since we last showcased our wine at the Global Wineries' Wine Village event. So as we sit in the airport, sipping on our Bloody Mary's, we feel pretty psyched to begin rekindling a special and long-lasting relationship.
The Wine Village has been running annually for 15 years and has grown each year tremendously to now showcase over 90 producers. The warehouse, flooded with high spirits, laughter and conversation, was set up cosily to fit everyone in just right. 
Three days of glowing, wide eyes for our labels, gasps and giggles when pouring our sparkling red and pleasant surprises of our "special" wines;
Francis Cabernet Franc
and
Coonawarra Project Shiraz
. It seemed we managed to bring a fresh and vibrant face to the room. 
Of course, it wouldn't be a true wine event without evening dinners that showcase the best of Belgian food, beer and to sample the producer's selected wines. To mention a few of our favourites;
Salcuta

Feteasca Alba
from Moldova,
Szent Tamás

Mad Furmint
from Hungary,
Tormaresca

Chardonnay
from Italy and
Three Sticks

Pinot Noir
from USA. We were absolutely spoilt with choice and found ourselves feeling pretty lucky to have the opportunity to taste some incredible wines in such an inspiring setting.
It's safe to say, we have been left feeling rather nostalgic reminiscing of such a lovely, welcoming group and city. We have left our hearts in Antwerp so, until next time... thank you,
Global Wineries
!