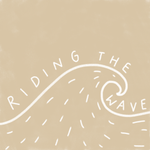 Staying sane at the moment seems like a pretty tricky thing to do. Never the less, looking after our minds as well as our bodies has always been a priority for us!
We wanted to share a few tips and tricks that may be useful to make the best out of a bad situation. Whether you are working from home, quarantined, going to work everyday or self-isolating, hopefully one or two of these will help. 
Video chats with friends and family

- connecting has never been easier!
Cook a delicious meal

- our good friend Karena Armstrong has been kind enough to share one of her favourite comfort-food recipes, and BONUS, it's so easy even we can make it. 
*See bottom of page for recipe
Do a puzzle

- our friends at
Okay Lady
have some stunning puzzles that we just adore!
Clean!

- We know, *yawn* but seriously it's so therapeutic, get into those cupboards you hate opening or maybe even that garden shed you're too scared to walk into… 
And the best thing about all of these?
THEY CAN ALL BE DONE WITH A GLASS OF WINE IN HAND. 
Since we have taken some precautions and moved into a work from home situation (minus our champion winery and vineyard crew), we reached out to a few members of the team to see how they are making it through this...
Our Marketing Legend, Erin



Q. It's no secret you love Pop Culture and being a classic millennial! What's 'trending' for you right now?

A. I am OBSESSED with Florence Pugh's cooking videos on her Instagram story! Not only are they great recipes but she is incredibly entertaining! I really want to make the squash soup!
PSA. The recipes are saved on her profile
Our Accountant, Kath



Q. Kath! You are always managing to keep fit and make exercise a priority. How are you doing that at the moment?

A. I've taken up running (I reckon I'll be running a half marathon by the time this is over!), yoga at home every morning and beach walks with Riley (Kath's son) and Arte (Family dog).
Our Global Sales Manager, Matt
Q. We ask you this a lot but right now seems a more important time than any... What are you currently watching?
A. I just finished watching 'Tiger King' on Netflix... IT IS WILD!
Our Winemaker, Kate
Q. You're always reading a good book! Whats on the 'to read list' right now?
A. Peter Goldsworthy's Minotaur
Holly Ringland's The Lost Flowers of Alice Hart
Peter Wohlleben's The Secret Network of Nature
Plus I always refer to Michael Greger's How Not to Die
Our General Manager, Michael
Q. Try and keep this answer short... What are you listening to right now?
A. From my earliest days music has always played a part in near every day, and although through my parents endless playing of classical music, Denis Roussos, Nana Mouskouri, John Denver, Marty Robbins, Johnny Cash, or even sadly Rolf Harris almost droving me over the edge, I now have to admit that I now look back fondly on the memory...
Q. This isn't going to be short is it?
A. No
Read More
Finally, as promised, A recipe by Karena Armstrong.
"Here is a super easy one for a slow cooker. The ribs are super aromatic so a good match to the reds like your Phoenix Cabernet or Hyland Shiraz!"
Sticky Beef Ribs
Ingredients:
beef ribs 2kg
soy 50ml
oyster 50ml
rock sugar 1 Piece
ginger 50g
garlic 4 Cloves
orange peel 1
coriander roots ½ Bunch
black vinegar 50ml
korean chilli paste 140g
star anise 3 Pieces
cinnamon 3 Pieces
sesame oil 40ml
Method:
Place all ingredients in a slow cooker and cook on low for 4-6 hours or until tender.
Serving Suggestions:
You can cook the ribs the day before serving. Just brush with oil and grill on a hot BBQ to reheat.
OR
Pan Fry with Peanut Oil and fresh Chilli to re-heat. Serve with lots of fresh herbs, ice-berg lettuce and roasted nuts.