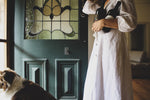 photo credit: @pantsoffwineday
We are all guilty of getting lazy in winter when there are 101 excuses to become a bit of a hermit! While that does still sound good (particularly with a glass of wine, Ugg boots and your friends), we have decided to share with you some of our favourite spots from Coonawarra and McLaren Vale to visit these next couple of months.
-MCLAREN VALE-
DAL MARE
Too early for wine? A fan of coffee? And bagels? So there is this little corrugated iron shed in just about the middle of McLaren Vale's main street (almost opposite our wine room), and inside is what I can only describe as... heaven in a shed! Open on the weekends.
SWELL BREWERY
Beeeeeeer! 16 beers to be exact. And you will find every one of them on tap at Swell's Taphouse. The food is delish too!
FLEURIEU ARTHOUSE
When it's raining, we love a mooch through the Fleurieu Arthouse at Hardy's. Go in and spark some inspiration! 
*Be sure to check out this month's exhibition featuring Marek Hurbert's

Hidden Paradise.
RED POLES
While on the topic of arts, Red Poles and Spinning Yarns are holding an Aboriginal Arts festival on June 1st and 2nd and we don't think this is one to be missed. Food, fire pits, dancing and more! 
MINIJUMBUK
It's winter so this may be obvious but this shop screams

hygge

and we love it! Right next door to yours truly, pop in and browse through the warmth of gorgeous Australian wool products.  FYI they also stock EMU boots!
* Hygge | noun | a quality of cosiness and comfortable conviviality that engenders a feeling of contentment or well-being... just what we need in winter.
* It may be worth mentioning that Penley isn't the only duel residents of the South East and Fleurieu... you can find MiniJumbuk's original shop in Naracoorte!
SEA AND VINES
The Queen's birthday long weekend is when McLaren Vale truly comes alive! Check out the Sea and Vines program to see what's in store.
* Although it is not officially part of Sea and Vines, Alpha Box and Dice are hosting a P
orch Sessions
on Saturday 8th with
Milan Ring
.
-COONAWARRA-
NARACOORTE CAVES
Stalactites hold on tight, Stalagmites might grow tall... The Limestone Coast is host to the world heritage listed Naracoorte Caves.
Feeling adventurous? - A great spot for adventure caving. Feeling curious? A great spot to see and learn about the fossils and remains of the megafauna that lived so many years ago. Neither? – A self-guided tour of "The Wet Cave" gives you a small taste of the caves at your own pace. 
FODDER COONAWARRA
Mmm... Our favourite spot for a long lunch after a morning of wine tasting (conveniently, just 5 minutes down the road from Penley). Chef Paul Stone is whipping up a storm, we suggest the chef's menu (if you're lucky you might be able to grab a loaf of sourdough to take away but get in quick...)
SIPS IN THE STICKS
Pop the 14th of July in your diary, fellow Coonawarra winery Bellwether has invited the chefs from Gerard's Bistro down to cook up a storm. If that's not enough to convince you - guest winemakers will be pouring their goods, and there are luxurious bell tents on site if glamping is your thing!
GHOST MUSHROOM LANE
Every year we look forward to the mushroom season... Just a little hop skip and jump over to the pine forests of Glencoe, you'll find a lane full of luminous mushrooms in late autumn and continuing into the winter months. A native species to Australia, the mushrooms emit a soft green glow at night – nature is really keeping us in awe.
KILSBY SINKHOLE & GIN
So maybe you've heard of the Blue Lake and its bright cobalt waters, but have you heard of Kilsby Sinkhole? Located in the middle of a sheep farm located 10 minutes from Mount Gambier, we forgive you if you haven't... Pretty incredible to look at if you're keen on staying dry (it is winter after all..) – but the sinkhole stays at 16oC year round and is the perfect spot to go snorkelling or scuba diving if you're so inclined... Grab a bottle of Sinkhole Gin made from the pristine waters as a souvenir!
THE ROYAL OAK
Ok, you've spent the day exploring our beautiful region and drinking some delicious Coonawarra reds, and now you're ready for a beer? We get it! Head to our local watering hole in Penola. Ask for a Side Project Pale Ale, made locally in Kalangadoo. You're welcome.
And there we have it. We hope this helps you get through the winter. Tag us and let us know what you were able to tick off the list!